A quick note: WiFi is very weak here. You may not hear much from me until we get to Samoa. I will try to at least compose as many posts as possible to have them ready to post, but it's been difficult
What a change from Cusco! Here it's warm and humid, as you'd imagine an island to be. Our pilot flew around the island several times so we could take photos.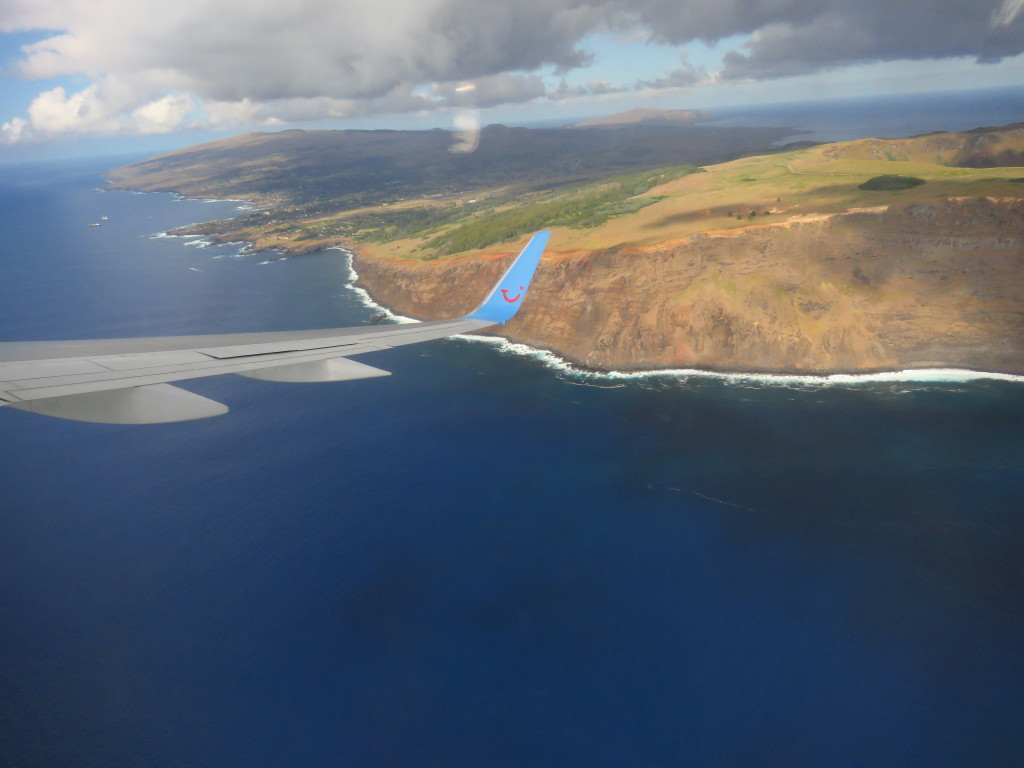 Here is a view of our plane. Sorry, that will have to wait because the photo is not loading. So will my lovely sunset photos. I need to get to sleep.
PS-You will see a new Marlene on this trip…there isn't much time for fussing with hair and makeup. It should be interesting! Already some of the pics of me are beyond "the natural look."