What a day! There was an early morning option to another Inca site. However, the regular day required leaving the hotel at 7:45 am and returning at 10:30 pm, so that was enough for us.
Although the weather forecast a few days ago said rain and we schlepped our rain gear, the day was sunny and warm. Just perfect!
After a two hour bus ride over much of the same road as yesterday's excursion, we arrived at the Urubamba train station, where we boarded the luxurious Hiram Bingham train for Machu Picchu. We had several private cars on this old-style train, complete with wood paneling. In addition to seats in the elegant dining car, there were what I'd call club or bar cars as well. Don thought the train ride was worth the price of admission alone.  The views of the huge valleys we traversed were comparable to the Three River Gorges along the Yangtze in China. The topography changed, as MP is part of the Andean rain forest.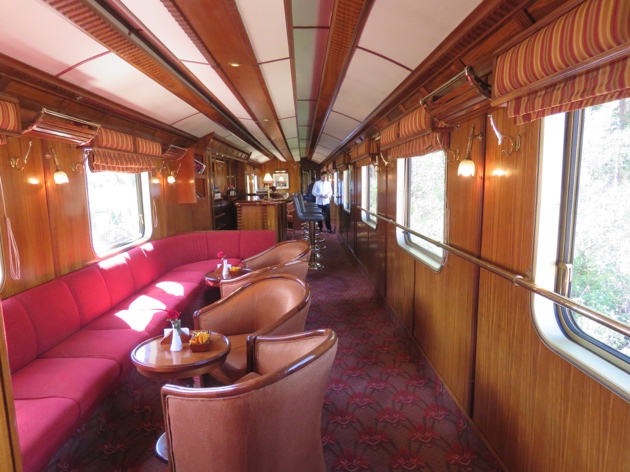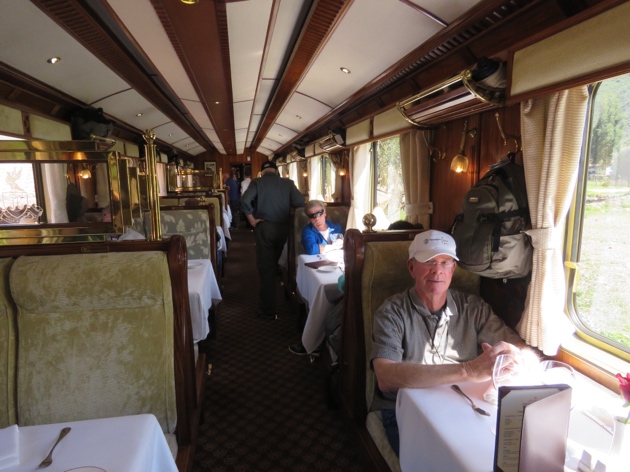 Now for a bit of background on MP. We were fortunate to have an expert anthropologist along with us, Peter Frost. In 1911, Hiram Bingham led a scientific expedition to Peru, looking for the last two sites the Incas held before the Spaniards conquered them, especially the lost city of Vilcabampa (which he thought he'd found at MP). It was almost by accident that he found MP instead, and he only spent five hours there, as it wasn't his goal. He came back to do a full exploration in 1912.
Rather than go into a lot of facts and figures, let me give you a few links for more information. The first is a concise 10 "secrets" of MP from Nat Geo and I highly recommend reading it:
http://travel.nationalgeographic.com/travel/top-10/peru/machu-picchu/secrets/
And another 10 fun facts from a travel agency site:
http://www.tucantravel.com/travel-highlights/machu-picchu/10-interesting-facts-about-machu-picchu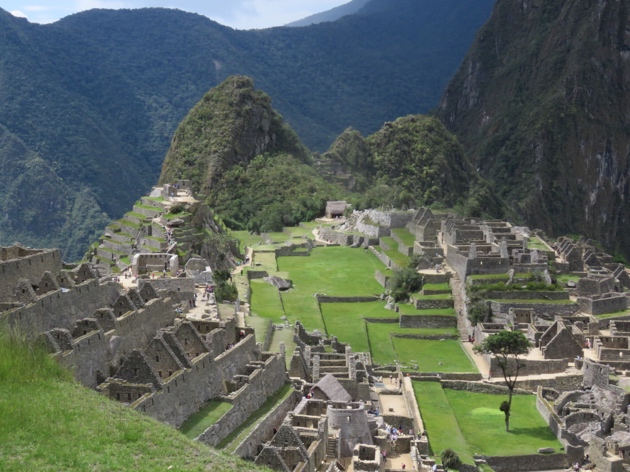 Interestingly, in neither of these articles does it say when MP was built! According to the best estimates, MP was built between 1200-1400. The emperor Patchacuti was the main "builder." By 1500 it was abandoned, which is why the Spanish never found it, as they destroyed or built churches and other buildings over the other in a sites. We are fortunate that MP was undiscovered for so long, leaving it so well preserved.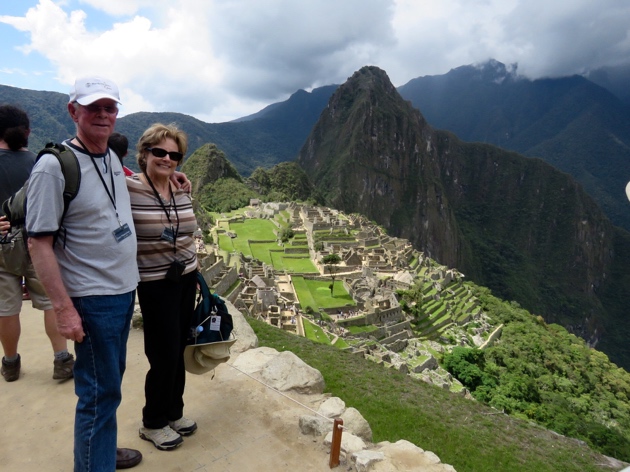 The Incan emperor was both a political and religious leader. His ability to control sacred lands enhanced his power. Why did he build MP here? We don't know for sure. There was no economic reason, given its remote location. And the quality of the construction tells us that the best architects and craftsmen were brought here. It's now thought to be an important spiritual place, part of the sacred mountain and high above the sacred river. And the journey to MP was special in itself, with ceremonial architecture along the way From Cusco. The full Inca trail was long and arduous. Today ambitious hikers walk it in an arduous four-day trek.
As for Machu Picchu itself, words and pictures don't begin to suffice. Such an amazing architectural feat, such incredible engineering.  The climbing was ridiculous, and with the altitude, pretty tough. My phone calculated about 3 miles (ALL up and down) and the equivalent of 17 flights of stairs. It sure seemed a lot longer and more steps; someone's Fitbit said way more of each. Oh, well; in any case it was strenuous but well worth it.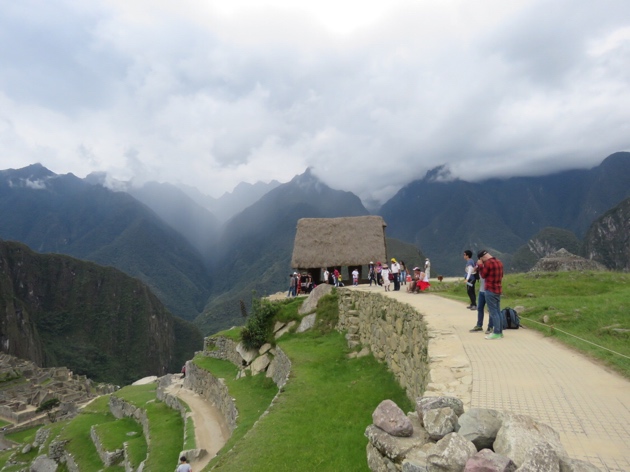 This post has gotten quite long, so I'll stop here and continue with a closer look at some of MP's features.
Edited with BlogPad Pro