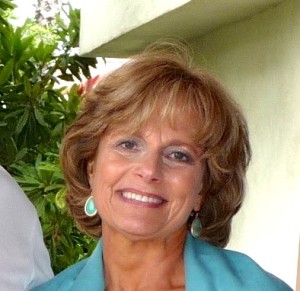 Welcome to Cuisines and Scenes! I'm Marlene, lover of food, wine, and travel. Join me as I share my culinary discoveries, whether in my home kitchen in La Jolla, CA, a local restaurant, or halfway across the world.
Although I spent my first 38 years in New York and Massachusetts, we moved to San Diego in 1986 and wouldn't trade it for anywhere else. (And no, I don't miss the seasons!) Our kids all live in the Boston area, much too far away but at least it only takes one plane trip to see everyone.
I've loved being in the kitchen since I was a kid–and that was more years ago than I care to admit. I often spend hours reading recipes from food magazines' and bloggers' Facebook posts and emails. Some days, I like nothing more than to pour over my recipes to find something new to make, while other days, it's all I can do to throw some spaghetti in a pot and pull sauce from the freezer to get something tasty on the table-or opt to go out to eat. (Sound familiar?)
I started this blog at the urging of my daughter Rebecca and also my friends, who were always asking me for recipes. Whenever my husband Don and I traveled, I sent them daily trip reports with photos so they could travel with us vicariously. I realized that what I was doing was blogging, so why not take the plunge and do it on a more regular basis? It's taken me a while to actually launch, because my background as a business and finance writer means that I am an inveterate researcher. I thank Rebecca for continually reminding me that it's time to stop reading about blogging and actually do it, that it doesn't have to be perfect to share my passion for cooking, baking, and trying new wines with you.
Over the (many) years I've developed my own culinary philosophy and style. I believe in everything in moderation-most of the time. I rarely follow a recipe exactly, often combining several versions to make it my own. I also like to simplify and streamline recipes where possible, without sacrificing flavor. I'm not the neatest cook, though I'm learning to be more organized and do a mise en place, French for "putting in place." That's a fancy way to say getting all the ingredients together before starting a recipe. Don, a/k/a "Mr. Fussy," is my unofficial taster, always giving me an honest opinion-for better or worse-of my experiments.
My mom was a good cook who focused on her tried and true repertoire. My culinary adventures started as a baker, as despite her Viennese heritage, she didn't make many desserts. (The ones she made were fabulous, though.) I remember an epic failure the first time I tried to make chocolate cream pie. Early one Sunday morning, I crept to the kitchen and started preparing the pie crust from a mix. I couldn't find the pie pan so substituted a bowl-and ended up with a pancake-like crust incapable of holding the chocolate pudding for the cream pie I hoped to make. (I ate it anyway! Today we'd call it a deconstructed dessert….) This love of desserts stayed with me, and I sometimes choose the dessert for a dinner party first, building the rest of the menu around it.
My first savory dish was Chili con Carne. In the fall when I was about nine or ten, my parents and I were raking leaves on our very large lawn-a task I disliked intensely. Being a clever child, I offered to make dinner instead of raking. And thus a chef was born. My repertoire expanded the summer between junior and senior year of college when I shared an apartment with three friends in Cambridge, Mass., and took over most of the cooking. One of those roommates, whom I've known for 50 years, has watched my cooking skills evolve and continues to enjoy my creations today–especially now that she has moved to San Diego!
As I grew up and moved out of my family home, I was already completely independent as a cook and was comfortable cooking a whole range of savoury and sweet dishes and this stood me in good stead. It was interesting comparing this to a lot of my friend; many of whom had never even used a cooker! I taught some of my closest friends, whilst others used cooking classes (these are still popular today – see https://cocusocial.com/cooking-classes/NYC for an example) to learn. I'm sure there are probably some who still can't cook even today.
Over the years I became a recipe addict, with overflowing files of recipe clippings and lots of cookbooks, many of which I still have. That passion continues today, although now it's my Pinterest boards and online recipe collections that are crammed with wonderful ideas that I look forward to sharing with you.
Fun Facts about Me
I love to grocery shop, and my cabinets, refrigerator, and freezer reflect this. Mr. Fussy complains that he can't find anything because there is too much stuff. (I, however, can find anything pretty quickly. Must be a Mars/Venus thing.) I remind him that he likes the variety in the meals I make, and that requires having lots of ingredients on hand.
I don't eat fish, except raw tuna and yellowtail, but I do eat shellfish. Go figure!
My parents were both from Europe. My mom was a Holocaust survivor from Vienna and an artist with real flair for fashion. My dad was a doctor from London. They met in New York City after World War II. We moved upstate to Hudson, New York, which was then a sleepy small town that has undergone a renaissance and often appears on lists of the best small towns! We were kosher at home but not when we went out, though we didn't eat pork products. (Chinese spareribs were the exception; when I was little, my parents called them Chinese lamb chops.) I don't keep kosher now, although I am traditional at the Jewish holidays and don't cook pork.
I learned to knit when I was seven and still enjoy making gifts for friends and family. Knitted toys are a favorite baby gift. My Pinterest Knitting board has lots of patterns and stitch ideas for more projects than I will ever be able to complete.
My career path has been anything but straight. I was an art history major in college, then got an MBA and went in to the financial world. After moving to San Diego, I left banking and did a short stint in development at a photography museum (the only time I used my art history background). A chance encounter led to my longest career, as a freelance writer specializing in business, technology, and finance topics, including college business textbooks and related educational materials.
Lately I've been doing college and grad school application advising, both as a career sideline and as a volunteer with first-generation kids. I get a lot of satisfaction from helping people more effectively tell their stories and highlight their strengths and accomplishments.